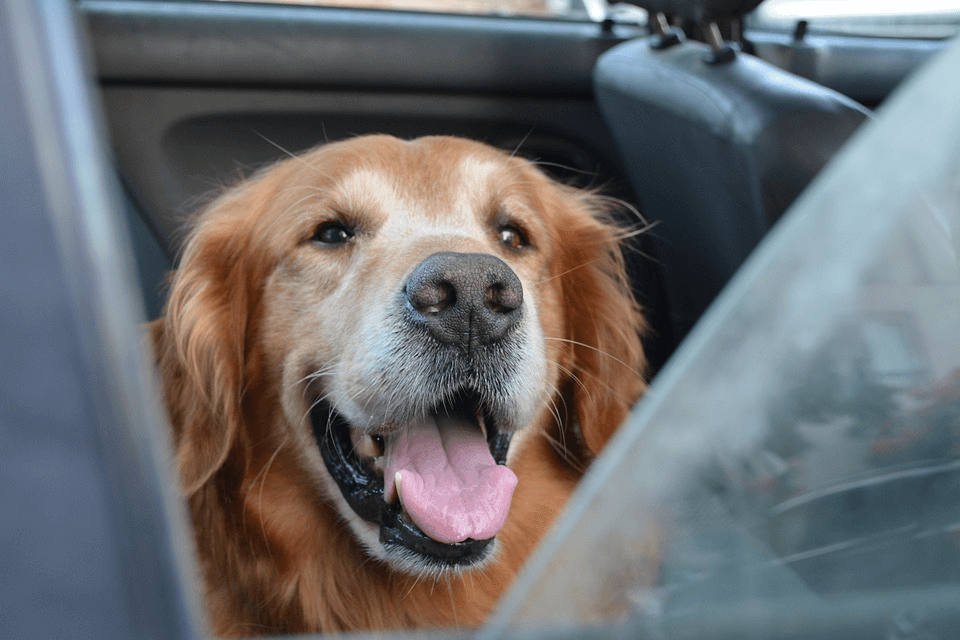 Photo credit: Max Pixel
How To Handle Moving Day When You Have A Dog
Moving can be overwhelming for the whole family, but at least the humans know
what's going on. Your dog has no idea what is happening, why the house looks and
smells different,or why it is full of loud, strange people moving things around.
It is natural for the animal to become confused or agitated. The good news is, there are
plenty of tricks and ways to make sure that your beloved pet stays safe, happy, and
distracted throughout the whole process.
Keep Them Out of The Way
In order to keep stress levels low for your dog (and in order to make life easier
for those doing the moving), you should keep your dog out of the way during
the move. One way to do this, if you can afford it, is to place your dog in a boarding
kennel for a few days. Overnight boarding usually runs between $25 - $45 per night.
This will make sure your pet is cared for and safe. Make sure your dog is up to date
on all vaccinations and that kennel staff know of any special requirements.
If you'd rather keep your dog close, the best thing to do is to leave the pet in a separate
room during moving day. Give your dog plenty of toys to keep it entertained, and make
sure your movers know where the animal is so they don't let it out. If you don't have this
option, a dog crate will do for a few hours. However, if your dog has never used a crate
before, make sure you build up to it with crate training.
Don't Pack Your Dog's Things
Leave all your dog's things to be packed last. According to DogsTrust,
this gives the animal comfort throughout moving day. In the weeks leading up to the move,
gather all the dog's things from around the house and leave them all with the dog on
moving day. Set aside a box at the beginning of the day, and pack the dog's things in it just
as you are leaving.
Traveling With Your Dog
Whether you are moving around the block or to another city altogether,
make sure you follow best practices for traveling safely with a dog.
Use a cage, harness, or dog guard, and make sure your dog is
comfortable and fully capable of movement throughout the journey.
If taking a longer trip, stop regularly so your dog can get some water and exercise.
If you know from experience that your dog is not a good traveler,
you could ask your vet whether sedation might be a viable option.
Help Your Dog Settle In
Once you have finished the difficult task of moving out, you have to deal with moving in.
Before anything else, get new tags with your updated address and contact details immediately,
and update your dog's microchip information. If you haven't microchipped your pup yet,
this will cost your around $45.
The ASPCA recommends creating a "home base" in your new house,
a room in which your dog can acclimatize surrounded by the objects that are familiar to it.
You can then progressively introduce the dog to the other rooms in the house
and to the garden- just make sure all fences are secure.
Don't wash your dog's bedding for a few weeks so that the familiar smell remains.
Even though you've done all you can to ensure a smooth moving process for your pet,
it's likely that they will still show signs of stress at the new home -- specifically, shedding.
To clean your new home, look for a vacuum that's designed to target pet hair.
Make sure to keep your dog away from the noise so that they don't feel more stressed.
If you don't have the time to clean regularly, it may be best to hire a maid service.
Just make sure you budget for the costs; in and around Troy,
a cleaning service can charge between $114 and $220.
Your dog will take some time to get used to the new house, so be patient.
The dog may act strangely at first, but you should not punish your pet for this.
If the dog was well-trained and well-behaved in the other house,
it will pick these habits back up soon enough.
Overall, the most important thing to remember when you are moving with a dog
is that this is confusing for him. Do everything you can to make it less confusing
by keeping your dog out of the way and distracted with familiar, comfortable objects.
Finally, when you are settled into your new home, make sure you give the dog plenty
of time and opportunities to make the house feel like it is their home as well.
Article by: Cindy Aldridge